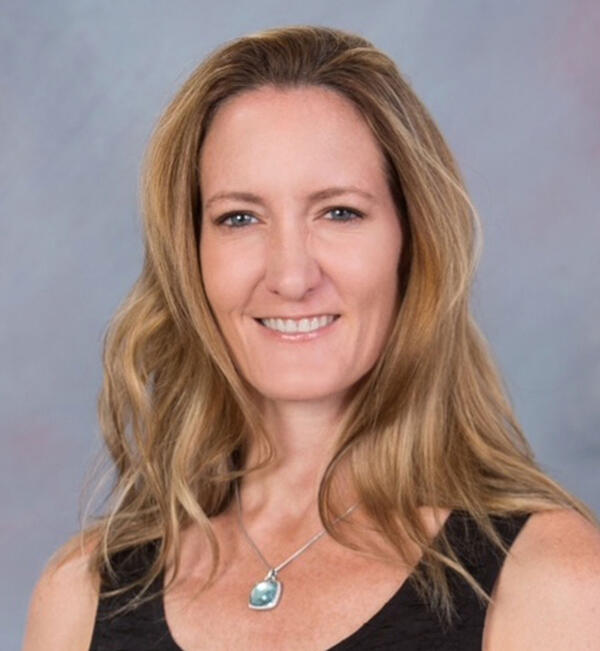 Jacksonville
4530 Saint Johns Ave.
Suite 15-372
Jacksonville, FL 32210

J.D., Florida State University College of Law
B.A., University of Colorado at Boulder
Overview
Sally Kent Peebles is a partner in Vicente LLP's Florida office, where she focuses her practice on corporate law, commercial real estate, and regulatory matters. She helps clients navigate the patchwork of state laws controlling marijuana, and continues to successfully handle numerous cannabis business license acquisitions for clients in Florida, Colorado, and Oregon.
Sally is a leading voice on cannabis law and policy in Florida. She previously served on the Florida Department of Agriculture and Consumer Services' Medical Cannabis Advisory Committee, which provided advice and recommendations to the department regarding policies and guidance on medical cannabis issues and patient needs and concerns. In 2021, Sally co-founded the nonprofit organization, WISE Florida, which aimed to build support for legalizing and regulating cannabis for adult use in Florida. She has been recognized by her peers in the Super Lawyers list since 2020 and in The Best Lawyers in America® list since 2022.
Prior to joining Vicente LLP, Sally drafted oil and gas title opinions and performed due diligence for acquisition and divestiture transactions at a Denver law firm focused on natural resources and energy. Before law school, Sally was a publicist and booking agent for music entertainment artists in California and Colorado.
Experience
Leadership & Community Involvement
Co-Founder, WISE Florida

Co-Chair, Medical Cannabis Advisory Committee, Florida Department of Agriculture and Consumer Services, May 2019-Present

Chair, Legislative and Legal Subcommittee, Florida Medical Cannabis Advisory Committee, November 2019-Present

Board Member, Northeast Florida NORML

Member, Jacksonville Women's Legal Association

Member, Florida Association for Women Lawyers (FAWL)

Member, Jacksonville Women's Legal Association

Member, International Cannabis Industry Association

Member, Hemp Industries Association

Member, National Hemp Association

Member, American Hemp Campaign
Publications
Insights
Author, "Overview of Kentucky's Medical Marijuana Law," May 3, 2023
Co-author, "Southeast U.S. Regional Cannabis Update: January 2023," January 31, 2023

Author, "Mississippi Cannabis Update: Medical Sales Launch, Legalization Bills Proposed," January 31, 2023

Author, "Florida Rule Sets the Stage for Upcoming Medical Marijuana Treatment Center License Application Round," December 19, 2022

Author, "Oregon Health Authority Publishes Psilocybin Draft Rules: License Types, Ownership Requirements, and Location Specifics," September 9, 2022

Author, "Florida Medical Marijuana Business Licensing Expansion is on the Horizon!" July 20, 2022

Author, "Mississippi Legalizes Medical Cannabis: Key Takeaways from the MMCA," February 3, 2022

Co-author, "Florida Initiates Process for New Medical Marijuana Treatment Center Licenses," July 15, 2021

Co-author, "When Do You Need Cannabis Regulatory Counsel? A Guide for Corporate Counsel," January 15, 2021

Author, "Cannabis in the 2020 Election: Cheers to Southern Momentum in Mississippi!" October 29, 2020

Co-author, "Florida is Ready for the Hemp Industry," April 16, 2020

Author, "Coronavirus and Cannabis: Oregon Regulatory Updates," April 8, 2020

Author, "Coronavirus and Cannabis: Florida Regulatory Updates," April 1, 2020

Author, "Florida Law Limiting Medical Marijuana Businesses Ruled Unconstitutional," July 17, 2019
External Publications
Events
Speaker, Vicente LLP, "Mississippi Medical Cannabis Update," Online, November 16, 2023
Speaker, Cannabis LAB, "State of the Florida Cannabis Industry Today and Tomorrow," Online, May 18, 2023
Speaker, CannaLaw Summit, "An Overview of State Regulations and Requirements for Licensing," Online, May 03, 2023
Moderator, Benzinga Cannabis Capital Conference, "Nurturing New Growth: Exclusive Insights into Where Growth Will Occur in 2023," Miami, April 11, 2023
Speaker, Vicente Sederberg LLP, "[Webinar] Psychedelic Opportunities in Oregon and Colorado," Online, January 12, 2023
Speaker, Rootwurks, "Webinar: Is the Deep South Next for Cannabis Legalization?," Online, November 22, 2022
Moderator, MJBizCon, "Market Talks - The South," Las Vegas, November 18, 2022
Speaker, Vicente Sederberg LLP, "[Webinar] Cannabis & Psychedelics On the Ballot," Online, November 01, 2022
Speaker, NAIOP of NE Florida's Quarterly Luncheon, "CRE for Medical Marijuana Industry," Jacksonville, October 15, 2022
Speaker, Lucky Leaf Expo, "What to Do (and Not to Do) When Preparing to Apply for a Mississippi Cannabis Business License," Jackson, October 07, 2022
Speaker, National Hispanic Cannabis Council Legal Committee, "Cannabis Legal Session: Cannabis on the Rise in the South (MS, FL, AL)," Online, August 31, 2022
Speaker, Vicente Sederberg LLP, "Mississippi Licensing and Southern Opportunities," , August 11, 2022
Speaker, CannabisLAB Conference & Expo, "Legislative Updates: A Comparison of State Models," Miami, June 03, 2022
Speaker, TAG Corporate Development Society , "The Next Wave of Cannabis: Challenges and Opportunities for Investment and Growth in the Industry," Atlanta, May 03, 2022
Speaker, Vicente Sederberg LLP, "Cannabis Real Estate Considerations," Webinar, November 04, 2021
Speaker, MJBizCon, "Domestic Cannabis: The South," Las Vegas, October 21, 2021
Speaker, Butler Snow LLP, "The Growing Field of Medical Marijuana - Mississippi and Beyond," , April 19, 2021
Speaker, Vicente Sederberg LLP, "Webinar: Post-election Opportunities in the Cannabis Industry," Webinar, November 19, 2020
Speaker, Florida Association of Women Lawyers, "Florida Cannabis Law CLE ," Webinar , February 25, 2020
Speaker, MJBizCon, "Cannabis in The South," Las Vegas, December 12, 2019
Speaker, North Florida TPO Legislative Review, "Legality of Plastic Bans and Hemp Laws," Jacksonville , October 24, 2019
Speaker, Marijuana Hemp & Health Expo, "CBD Legal Discussion Panel," Miami, June 22, 2019
Presenter, MJBizConNEXT, "Cannabis in Florida and the Southern States," New Orleans, June 13, 2019
Speaker, Ellementa Jacksonville, "Cannabis and CBD for Beauty and Self-Care," Jacksonville, May 30, 2019
Presenter, Commercial Real Estate Executives Jacksonville, "The Real Estate Bloom," Jacksonville, April 03, 2019
Speaker, Ellementa Jacksonville, "Why Cannabis Works for Women: Cannabinoids," Jacksonville, March 29, 2019
Speaker, InterCannAlliance, "Cannabis Policy and Economics," Panama City, February 11, 2019
Speaker, Ellementa Jacksonville, "A Woman's Guide to Cannabis," Jacksonville, January 31, 2019
Speaker, Jacksonville University College of Business Economic Roundtable, "Economic Impact of Medical Marijuana ," Jacksonville, September 25, 2018
Presenter, Rotary Club of Jacksonville Florida, "Investment Opportunities in Cannabis ," Jacksonville, July 11, 2018
Speaker, National Cannabis Industry Association Florida Cannabis Caucus, "Florida Medical Marijuana Program Update," Tampa, April 17, 2018
Presenter, Marijuana Business Licensing, "Cannabis World Congress and Business Exposition," Los Angeles, July 22, 2015