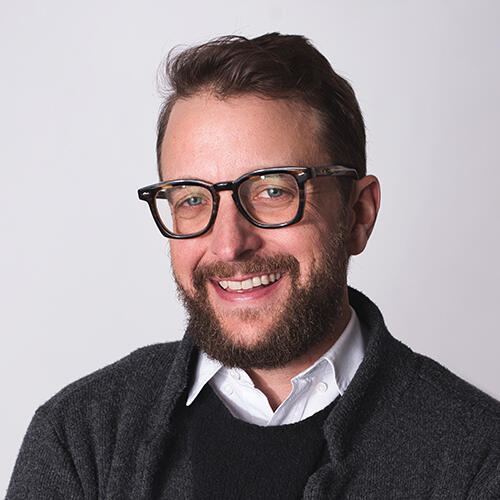 Denver
455 Sherman St.
Suite 390
Denver, CO 80203

J.D., University of Denver Sturm College of Law
B.S., Truman State University
Overview
Joshua Kappel is a founding partner of Vicente LLP with a passion for helping entrepreneurs and visionaries build human-centric and regenerative companies in the cannabis and psychedelic industries.
Enthusiastic about policy, Josh also loves helping advocates draft legislation and build sustaining vehicles that will forever influence these emerging industries. Most recently, Joshua co-authored Colorado's Proposition 122, the Natural Medicine Health Act, and served as chair of the campaign committee for Natural Medicine Colorado. In November 2022, Proposition 122 passed with 54% of the vote. This historic state-wide measure creates access to natural psychedelic medicines through a regulated supervised-use model and by decriminalizing personal and communal use. In addition to a half dozen other psychedelic and cannabis measures, Joshua helped draft Colorado's Amendment 64, the first state measure to legalize cannabis for all adults.
In addition to policy work, Joshua helps companies of all shapes and sizes—from nonprofits and start-ups to multinational corporations and public companies—navigate the ever-changing psychedelic field with a focus on corporate structuring and business practices, the intersection of state and federal law, state licensing and regulatory compliance, and general corporate law.
Active in the emerging therapies community, Joshua is a founding board member of the Microdosing Collective—the only recognized nonprofit in the U.S. dedicated to legalizing microdosing. He currently serves as a founding member of the Psychedelic Bar Association, where he stewards the Corporate Forms and Business Practices Committee. Additionally, Joshua was a founding board member of the International Cannabis Bar Association, founder of Simplifya, and helped launch a number of other nonprofits and private companies.
A sought-after thought leader in cannabis and psychedelics policy, Joshua has contributed writings, presented at local and international conferences, worked on psychedelics reform initiatives, and testified at public hearings. He is recognized by his peers in Best Lawyers in America for his work in cannabis law and was repeatedly named one of "Denver's Top Lawyers" by 5280 Magazine.
Experience
Leadership & Community Involvement
Founding Board Member, Microdosing Collective
Campaign Committee Chair, Natural Medicine Colorado
Founding Member, Psychedelic Bar Association
Committee Member, Corporate Forms and Business Practices, Psychedelic Bar Association
Mentor, Canopy Boulder
Board Member, Simplifya
Founding Board Member, VS Tech Ventures
Founding Board Member, Leafwire
Founding Member, Council for Responsible Cannabis Regulation
Advisory Board Member, Cannabis Wheaton Income Corp
Founding Board Member, National Cannabis Bar Association
Associate Director, Sensible Colorado
Publications
Insights
External Publications
Events
Speaker, Psychedelic Missouri Freedom Conference, "Decriminalizing & Commercializing Psychedelics," Missouri, October 21, 2023
Speaker, Psycon Psychedelic Convention, "The Latest Updates on Natural Medicines in Colorado," Denver, September 29, 2023
Speaker, Psychedelic Trailblazers Mastermind, "Navigating the Legal Landscape," Aspen, September 15, 2023
Speaker, Microdosing Collective, "Unlock the Power of Microdosing A Comprehensive Webinar by Microdosing Collective," Online, May 04, 2023
Speaker, Chacruna Institute Virtual Community Forum, "Colorado and Proposition 122: Where do we go from here?," Online, January 18, 2023
Speaker, Vicente Sederberg LLP, "[Webinar] Psychedelic Opportunities in Oregon and Colorado," Online, January 12, 2023
Speaker, Vicente Sederberg LLP, "[Webinar] Cannabis & Psychedelics On the Ballot," Online, November 01, 2022
Speaker, Vicente Sederberg LLP, "Entheogens Roundtable #2," Online, October 20, 2022
Speaker, Emergence Psychedelics Festival, "The (Legal) Future of Psychedelics in Colorado," Denver, October 01, 2022
Speaker, Psychedelic Law Summit, "Legalization or Regulation: Pathways to Psychedelic Access," Online, September 08, 2022
Speaker, INCBA Cannabis Regulatory Rounds, "Event and On-site Consumption," Online, July 24, 2020
Speaker, CanopyBoulder Investor Hub, "CARES Act and Cannabis," Online, April 03, 2020
Speaker, Coronavirus and Cannabis, "COVID-19 Changes and Challenges for Employers with Littler Mendelson," Webinar, April 01, 2020
Speaker, Coronavirus and Cannabis with Vicente Sederberg and Burns & Levinson, "Coast-to-Coast Regulatory Update," Webinar, March 27, 2020
Speaker, CanopyBoulder Mentor Conversation, "Cannabis Law Peculiarities," Boulder, June 12, 2019
Speaker, SXSW, "When Can We All Get High Together? (Legally)," Austin, March 14, 2019
Speaker, International Cannabis Bar Association, "Securing State and Local Licenses and Permits," , July 25, 2018
Speaker, CanopyBoulder , "Cannabis Laws and Peculiarities," Boulder, February 20, 2018
Speaker, INCBA Cannabis Law Institute, "Northbound and Southbound: Cross-Border Transactions Between the United States and Canada ," Denver, July 29, 2017
Speaker, Cannabis Cultivation Conference, "Emerging Cultivation Landscape: A look at New States' Regulations, Challenges, and Opportunities," , March 20, 2017
Speaker, Indo Expo, "The Future of Colorado Cannabis," , January 28, 2017
Speaker, Canadian Cannabis Business Week, "Winning Public Confidence: How to Manage Issues, Attract Positive Attention, and Project Social Responsibility," , September 15, 2016
Speaker, Alaska Bar Association, "Marijuana Regulation 101," , May 13, 2016
Speaker, Alaska Bar Association, "Marijuana: Federalism and Ethics," , May 13, 2016
Speaker, Research Nature Demystifying Cannabis Scientific Conference, "Legalized It: The Beginning of the End of Cannabis Prohibition in the USA and Beyond," Slovenia, May 15, 2014
Speaker, Fill the Hill Cannabis Rally, "Practical Realities of Promoting Legalization," Ottawa, Canada, April 20, 2013
Speaker, Plant Medicine Expo and Healthcare Provider Conference, "Medical Marijuana Debate," Denver, September 25, 2010