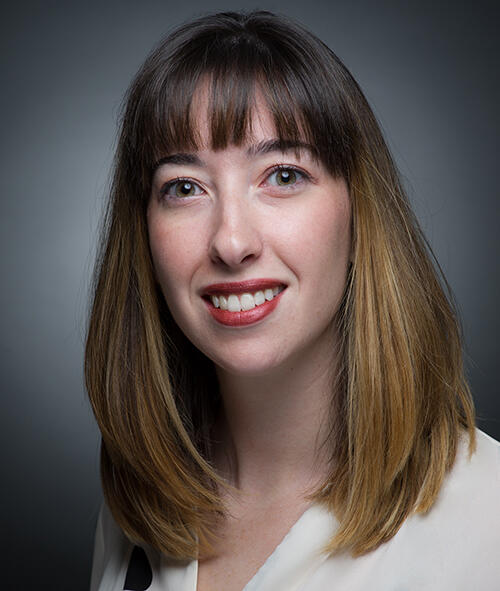 Denver / Los Angeles
455 Sherman St.
Suite 390
Denver, CO 80203

B.A., West Chester University
Overview
As a director of regulatory compliance at Vicente LLP, Genevieve assists cannabis businesses in the western U.S. in understanding complex rules and regulations, conducts onsite compliance audits, reviews packaging, labeling, and advertising to ensure compliance with regulations, and provides insight into operational best practices to help cannabis businesses meet regulatory requirements while maintaining efficiencies.
Genevieve joined Vicente LLP in 2015 and began supporting the development of the firm's Colorado regulatory compliance practice shortly thereafter. Since that time, she has worked with a dynamic range of cannabis clients, worked on license applications in 6 different states, and, out of a pool of 122 applicants, drafted the highest-scoring retail cannabis permit application for the City of Pasadena, California.
Just before the re-adoption of the California Emergency Cannabis Regulations in 2018, Genevieve's primary focus became aiding California clients with transitioning into the regulated adult-use marketplace and navigating the rapidly changing regulatory environment. To further her understanding of the challenges of coming into compliance and gain hands-on operational experience, Genevieve worked directly for a premier infused products company in the City of Oakland for nearly a year. In this role, she provided direct oversight on developing compliance documentation such as standard operating procedures, master manufacturing protocol, quality management systems, and robust training materials. During her time with the company, Genevieve became immersed in the nuances of cannabis manufacturing and gained an in-depth understanding of quality and testing protocols, supply chain issues, and distribution management.
Genevieve is a graduate of West Chester University, where she concentrated her studies on public health and policy analysis. She has been an active advocate for responsible cannabis regulation since 2010 when she served as the president of her university's Students for Sensible Drug Policy chapter and volunteered with both the Drug Policy Alliance and the National Cannabis Industry Association. Genevieve's passion for supporting the cannabis community is rooted in patient rights, and throughout her work, she remains committed to safe and consistent patient access.