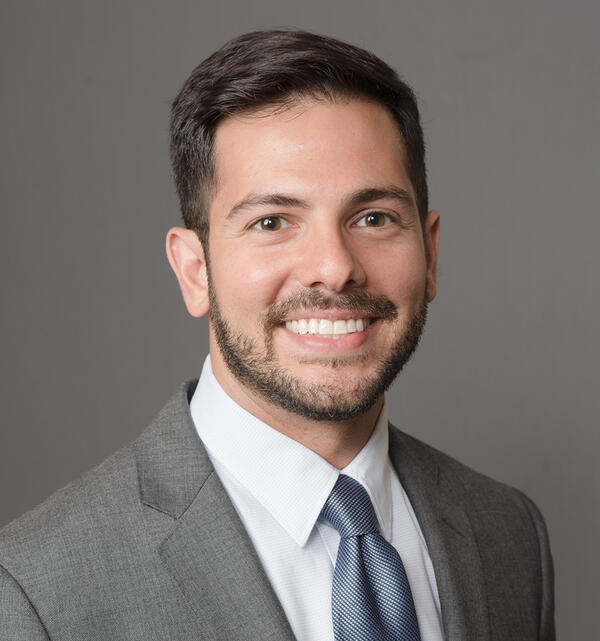 New York / Boston
1115 Broadway
Suite 1218
New York, NY 10010

J.D., New England School of Law
B.A., Lafayette College
Overview
Brandon Kurtzman is a partner at Vicente LLP, focusing his practice on regulatory and licensing matters in Massachusetts and New York. Clients turn to Brandon for representation and assistance with navigating medical and adult-use application processes, preparation and submission of national merit-based license applications, ongoing compliance and regulatory matters with the Cannabis Control Commission, and regulatory due diligence in connection with M&A deals. Brandon is also a member of Vicente LLP's national merit licensing team, where he served as the lead attorney for competitive marijuana licensing projects in New York, New Jersey, Pennsylvania, Maryland, Connecticut, Illinois, and Virginia.
Recognized as one of "Boston's Top Lawyers" by Boston magazine, Brandon is often quoted in media publications related to the MA and NY markets. Brandon is recognized by Best Lawyers for his cannabis law work in Boston.
Prior to joining Vicente LLP in 2014, Brandon's practice focused on civil litigation and criminal defense. He attended law school at New England School Law | Boston, where he was a New England Scholar and senior editor on the New England Journal of International and Comparative Law.
Events
Speaker, Vicente LLP, "Preparing for New York Cannabis Business Licensing," Online, September 14, 2023
Speaker, CWCB Expo New York, "Licensing & Legal Aspects for Adult Use Retail," New York, June 01, 2023
Speaker, Vicente LLP, "[Webinar] Checking in on New York's Journey to a Legal Cannabis Market," Online, February 02, 2023
Speaker, CWCB Expo New York, "Opportunities at the Intersection of Hemp and Marijuana," New York, November 05, 2021
Speaker, Business of Cannabis, "What's Next in New York," Online, September 23, 2021
Speaker, Vicente Sederberg LLP, "Tri-State Cannabis Update," Webinar, June 29, 2021
Speaker, Charleston Association of Legal Assistants, "Cannabis Law and Medical Marijuana in South Carolina," Charleston, April 28, 2021
Speaker, Vicente Sederberg LLP, "Cannabis Legalization in New York: Implementation and Opportunities," Webinar, April 07, 2021
Speaker, Vicente Sederberg LLP, "Webinar: Challenging a Cannabis License Denial," Webinar, October 27, 2020
Speaker, CanopyBoulder Investor Hub, "Massachusetts Cannabis: Regulatory Update for Investors," Online, July 22, 2020
Speaker, Coronavirus and Cannabis with Vicente Sederberg and Burns & Levinson , "Coast-to-Coast Regulatory Update," Webinar, March 27, 2020
Speaker, NCIA Northeast , "Hemp in the Northeast: Challenges for the Supply Chain ," Boston, February 20, 2020
Presenter, CWCBExpo Boston, "Don't Stop Now: How Hopeful Marijuana Business Operators Can Get Involved and Influence Local Industry," , October 20, 2018
Speaker, National Business Institute, Inc. , "Federal Responses to Massachusetts Marijuana Law," , September 28, 2018
Speaker, National Business Institute, Inc. , "Marijuana Business Law in Massachusetts," , September 28, 2018
Speaker, National Business Institute, Inc. , " Obtaining a Massachusetts Cannabis Business License," , September 28, 2018
Speaker, National Business Institute, Inc. , "Banking and Financing for the Marijuana Industry," , September 28, 2018
Speaker, National Business Institute, Inc. , "Massachusetts Marijuana Taxation: The Latest Rules," , September 28, 2018
Speaker, National Business Institute, Inc. , "Legal Best Practices for Marijuana Product Packaging and Testing," , September 28, 2018
Speaker, National Business Institute, Inc. , "Ethics: Marijuana and Rules of Professional Conduct," , September 28, 2018