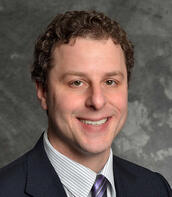 Boston / New Jersey
800 Boylston St.
26th Floor
Boston, MA 02199

J.D., cum laude, American University Washington College of Law
B.A., University of Rochester
Overview
Adam D. Fine is the managing partner of Vicente LLP's Boston office. He represents several successful Massachusetts cannabis businesses and prospective business licensees on corporate, licensing, and regulatory matters.
A leading voice on cannabis law and policy in the Commonwealth, in 2018 Adam was named one of the "100 Most Influential People in Boston" by Boston magazine. He was also recognized by Boston magazine in 2021 and 2022 as one of Boston's Top Lawyers. Adding to his list of achievements, Adam was also recognized as a top-rated Massachusetts corporate and business attorney by Thomson Reuters Super Lawyers. In 2024, Adam was recognized by Best Lawyers for his Administrative / Regulatory Law work in Boston.
Adam served as a consultant to the Massachusetts Special Senate Committee on Marijuana and as a member of the drafting committee for Question 4, the 2016 ballot initiative that legalized marijuana in Massachusetts. He has testified before numerous municipal and regulatory bodies regarding marijuana policy and compliance, and he has chaired multiple cannabis-related CLE events. He is frequently quoted in the Boston Globe and other local news outlets, as well as in national cannabis industry publications.
Before joining Vicente LLP in 2013, Adam spent a number of years as an attorney at a Boston law firm, where he focused on complex civil and criminal litigation. Prior to entering private practice, he served as a trial attorney for the Defender Association of Philadelphia, where he litigated more than 200 criminal trials.
Experience
Leadership & Community Involvement
Faculty Chair, The Law and Business of Marijuana Dispensaries, Massachusetts Continuing Legal Education Inc.
Member, Cannabis Practice Group Advisory Committee, Boston Bar Association
Member, International Cannabis Bar Association
Events
Speaker, Vicente LLP, "Massachusetts Cannabis Market Trends & Economic Forecast," Online, May 24, 2023
Speaker, 7th Annual Cannabis Law Conference 2023, "Emergent corporate, regulatory, financing, and business considerations for cannabis practitioners," Boston, April 06, 2023
Speaker, 3rd Annual New Jersey Cannabis Convention, "All Systems Go: The Software Powering the Cannabis Industry," , September 09, 2022
Speaker, AICPA & CIMA Cannabis Industry Conference, "CAN2202: The Legal and Regulatory Environment," Denver, August 08, 2022
Speaker, AICPA & CIMA Cannabis Industry Conference, "CAN2208: Regulatory Fireside Chat," Denver, August 08, 2022
Speaker, The Real Estate Bar Association of Massachusetts Spring Conference, "Siting Cannabis Establishments: Case Law Update, Insights and Legislative Primer on Recent Trends in Municipalities," Norwood, May 02, 2022
Speaker, 2022 AILA New England Immigration Law Conference, "But It's Legal! Immigration Consequences of Medical and Recreational Cannabis," Virtual, March 02, 2022
Keynote, AICPA Cannabis Industry Conference, "Embracing the Future of Legal Cannabis," Online, November 09, 2021
Speaker, AICPA Cannabis Industry Conference, "Attorney & CPA Panel," Online, November 09, 2021
Moderator, Massachusetts Lawyers Weekly, "Cannabis in Massachusetts: The Latest in Compliance, Government Relations, and Interstate Growth," Online, June 17, 2021
Speaker, Boston University Marijuana Law 2020: Lessons from the Past, Ideas for the Future, "Lessons from (and for) Massachusetts," Virtual Conference, November 12, 2020
Speaker, American Bar Association Business Law Virtual Section Annual Meeting, "Planting the Seeds for Cannabis Clients," Online, September 25, 2020
Speaker, MJBizCon, "Regulatory Practices and Trends from Coast to Coast," Las Vegas, December 12, 2019
Speaker, MJBizCon Next, "On The Horizon: Emerging Markets & Trends (Opening of the East Coast Markets)," New Orleans, June 13, 2019
Speaker, Cannabis Bar Association , "The New U.S. Hemp Economy: State & Federal Considerations," , June 11, 2019
Speaker, S&G, "Cannabis: The Journey Continues," Worcester , May 22, 2019
Speaker, REBA, "Spring Seminar 2019," Lake Buena Vista , May 06, 2019
Speaker, MCLE, "3rd Annual Cannabis Symposium ," Boston, April 26, 2019
Speaker, NECANN, "Massachusetts Cannabis Business Licensing Workshop ," Boston, March 22, 2019
Speaker, NCIA, "Seed to Sale - Entry to Exit: A Legal and Business Primer for a Thoughtful Entry and Successful Exit in the Cannabis Space," Boston, February 12, 2019
Speaker, MCLE, "Cannabis & Hemp: The Law & Business 6 Months Later," Boston, December 05, 2018
Presenter, Recreational Marijuana Business Law in Massachusetts, "," Boston, June 19, 2018
Speaker, REBA, "Spring Seminar 2018," , May 01, 2018
Speaker, MCLE, "The Law & Business of Marijuana Dispensaries ," Boston, April 30, 2018
Speaker, MCLE: Massachusetts Marijuana Summit, "New Regs, Federal Threat, Financial Hurdles ," Boston, March 02, 2018
Speaker, Boston Bar Association , "Commercial Real Estate & the Cannabis Industry ," Boston, December 11, 2017
Speaker, Insurance Business America , "Cannabis Covers Boston," Boston, December 07, 2017
Speaker, REBA, "Spring Seminar 2017," Santa Clara, May 01, 2017
Speaker, MCLE, "1st Look at the New MA Marijuana Laws ," Boston, January 19, 2017