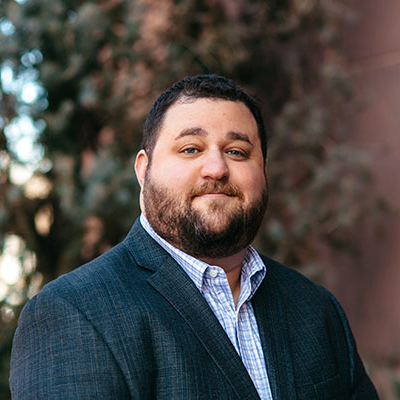 Mason Tvert
Communications Adviser
Denver
455 Sherman St.
Suite 390
Denver, CO 80203

B.A., cum laude, University of Richmond
Overview
Mason Tvert serves as communications adviser for Vicente LLP, and he is a partner at the firm's policy and public affairs consulting affiliate, VS Strategies. He has been working to change public policies and public attitudes surrounding marijuana since 2005, and he has been called "The Don Draper of Pot" by Politico Magazine, "marijuana's top evangelist" by The Boston Globe, and Colorado's "top thinker" in politics and government by The Denver Post. In 2017, he was named one of the "100 Most Influential People in Cannabis" by High Times magazine.
Prior to joining VS Strategies, he served as director of communications for the Marijuana Policy Project, the nation's largest marijuana policy organization, where he managed strategic communications, media relations, and online outreach in support of its efforts to reform federal, state, and local marijuana laws. While at MPP, he co-directed the successful 2012 initiative campaign to regulate marijuana like alcohol in Colorado and worked on several other state and local campaigns, including the successful legalization initiatives in Alaska, Nevada, Maine, and Massachusetts. He also coordinated communications efforts that contributed to the adoption of medical cannabis and decriminalization laws in state legislatures around the country.
Previously, Mason co-founded and served as executive director of Safer Alternative For Enjoyable Recreation (SAFER), a non-profit organization that laid the groundwork for the successful legalization effort in Colorado — including two successful city initiative campaigns in Denver — and facilitated the passage of cannabis-related student referendums on more than a dozen college campuses. He is a co-author of the book, Marijuana is Safer: So why are we driving people to drink?, and he frequently appears in the media discussing marijuana policy.
Experience
Member, Marijuana Majority Advisory Board, 2012-Present
Founding Member, Safer Alternative For Enjoyable Recreation (SAFER) Board of Directors, 2005-2012
Member, SAFER Voter Education Fund Board of Directors, 2006-2012
Member, Denver Marijuana Policy Review Panel, 2007-2011
Founding Member, Colorado NORML Board of Directors, 2007-2008
Recognition
High Times, "100 Most Influential People in Cannabis," 2018
Cannabis Business Awards, "People's Choice: Cannabis Activist of the Year," 2014
Drug Policy Alliance, "Justice Gerald Le Dain Award for Achievement in the Field of Law," 2013
Cannabis Business Awards, "Most Influential Individual," 2013
High Times, "Freedom Fighter of the Year," 2012
Cannabis Business Awards, "Most Valuable Activist," 2012
Denver Post, "Colorado's Top Thinker: Politics and Government," 2012
Westword: "Reader's Choice: Best Medical Marijuana Advocate," 2010
High Times, "Freedom Fighter of the Month," March 2006
High Times, "Freedom Fighter of the Month," November 2006
NORML, "Outstanding Citizen Activism Award," 2006