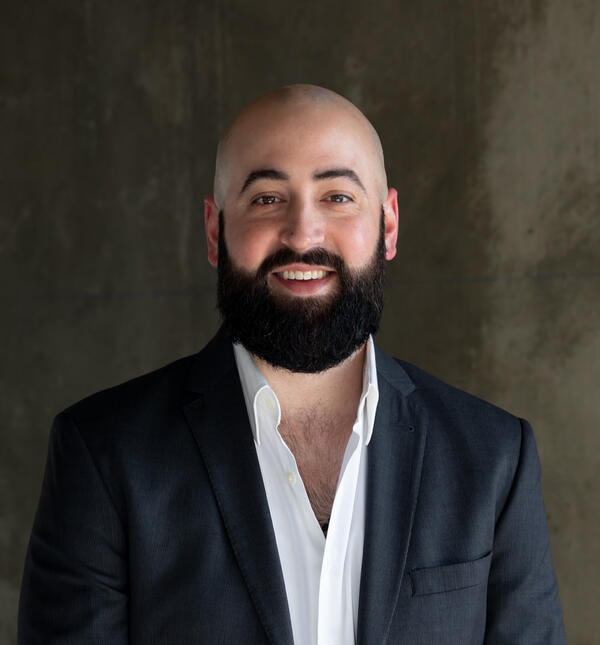 Los Angeles
3415 S. Sepulveda Blvd.
11th Floor
Los Angeles, CA 90034

J.D., Pepperdine University School of Law
M.M., University of Southern California
B.A., The Hartt School of Music, The University of Hartford
Overview
Jeffrey Welsh serves as an of counsel attorney at Vicente LLP, where he focuses his practice on advising companies, brands, entertainment and media properties, other law firms, and investors on how to navigate the California cannabis marketplace.
In 2023-2024, Jeffrey was recognized by his peers in the "Best Lawyers: Ones to Watch" list for his work in entertainment and sports law
Prior to joining Vicente LLP, Jeffrey worked in Corporate Business Affairs at the largest talent agency in the world, William Morris Endeavor, now WME | IMG, while simultaneously continuing to work in the legal cannabis industry part-time. In this unique position, Mr. Welsh's goal was to develop an understanding of the nuanced entertainment industry, while concurrently connecting entertainer-advocates with projects and groups actively working in the cannabis space.
In 2015, Jeffrey co-founded Frontera Law Group with Luke Stanton. Through aggressive networking and an unrelenting desire to be the first mover in the cannabis-to-entertainment/media space, Mr. Welsh fostered an extensive network with the current and future tastemakers of the entertainment industry to facilitate deal flow between these two industries.
In April of 2017, Mr. Welsh co-founded a full-service creative agency, Composite. Composite helps guide and grow brands in the legal cannabis industry and specializes in creative & content production, marketing research & strategy, and product development. By navigating this unique path, Mr. Welsh is sensitive to specific legal issues involved in entertainment and cannabis coming together, such as intellectual property, endorsements, licensing, criminal and civil liability and other business and other legal considerations.
Jeffrey holds a Bachelor of Music from the University of Hartford, a Master of Music from the University of Southern California, and a Juris Doctor from Pepperdine University School of Law. Recognized as a thought leader in the cannabis and entertainment communities, Jeffrey frequently speaks at cannabis industry events throughout Southern California.
Experience
Leadership & Community Involvement
Member, California Cannabis Industry Association, 2017-2019
Member, National Cannabis Industry Association, 2017-2019
Events
Speaker, To Be Blunt: The Podcast for Cannabis Marketers, "California Cannabis Status Check with Jeffrey Welsh of Vicente Sederberg," Podcast, December 21, 2020
Speaker, The Craft Cannabis Club: Cannabiz Connect, "How to Succeed in Competitive Marijuana Business Licensing | Vicente Sederberg LLP," Virtual, December 16, 2020
Speaker, Emerge Virtual Cannabis Conference, "Cannabis Sales & Marketing Track: Partnering with Celebrities & Influencers for Brand Reach," Virtual Conference, December 15, 2020
Speaker, University of Hartford "On the Air", "Jeff Welsh, Nov. 30, 2020 UHART to Hartford," Podcast, November 30, 2020
Speaker, Lit & Lucid, "Ep.103: Creating a Future in Cannabis," Podcast, November 12, 2020
Speaker, Cannabis Radio, "Blunt Business Podcast," Podcast, October 06, 2020
Speaker, Vicente Sederberg LLP, "Protect Your Brand! Cannabis Trademark Strategies and Benefits," Webinar, September 23, 2020
Speaker, Webjoint, "Connecting Cannabis," Online, August 21, 2019
Speaker, New West Summit, "From Music to Cannabis - Pivoting Into A New Industry," California, October 12, 2018
Speaker, Cannabis Education Forum, "How to Start and Run a Legal Cannabis Business," California, August 16, 2017
Speaker, Cannabis Compliance Summit, "Frontera Law Group," California, July 09, 2017