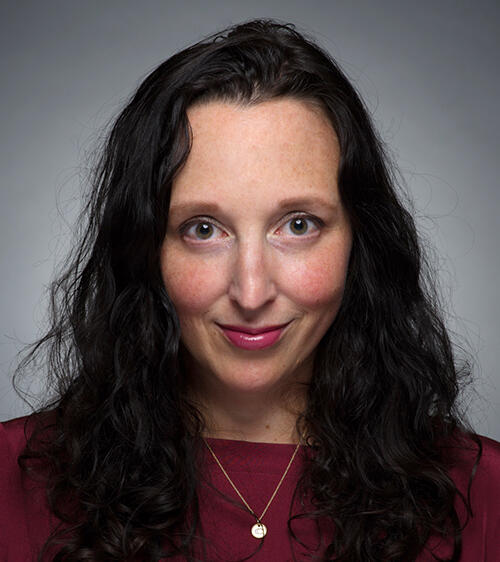 Los Angeles
3415 S. Sepulveda Blvd.
11th Floor
Los Angeles, CA 90034

J.D., University of Colorado School of Law
B.A., magna cum laude, Hamilton College
Overview
Cassia Furman is an equity partner and Executive Board member of leading cannabis law firm Vicente LLP. In addition to her firm management role, she leads the firm's California Practice Group based in Los Angeles, where she counsels clients on a wide range of transactional, regulatory, and land use issues related to the cannabis industry.
Cassia specializes in the intersection of local and state regulation and private industry, having worked on both public and private sides of the negotiating table. Her background in public finance, land use planning, local government law, and commercial real estate provides insight into all phases of cannabis permitting and licensed operations. In addition to regulatory work, she focuses on cannabis supply chain transactions, working tirelessly to help her clients meet and exceed their business goals in an ever-changing landscape. Bringing her considerable industry experience to bear, she collaborates closely with licensed operators, brands, investors and landlords to anticipate new market forces and impacts before they occur. She favors a practical, results-oriented approach to the law and understands the nuances of creative problem-solving in heavily regulated industries.
Prior to joining Vicente LLP, Cassia worked with a noted public finance firm where she oversaw the organization and operations of dozens of special districts created to finance and develop complex public infrastructure projects. Cassia also assisted in the representation of numerous Colorado municipalities, where her duties included the drafting and implementation of comprehensive medical marijuana ordinances. She attended the University of Colorado School of Law and Hamilton College.
In addition to client advocacy, Cassia plays an active role in multiple California and national cannabis industry groups and speaks and writes frequently on cannabis legal issues. She is the co-author of "The Cannabis Business: Understanding Law, Finance and Governance in America's Newest Industry" available in print from Routledge Press. Cassia has been recognized by the prestigious Chambers and Partners as one of the top cannabis lawyers in the United States in 2021 and 2022.
Experience
Leadership & Community Involvement
Member, International Cannabis Bar Association
Member, California Cannabis Industry Association
Member, Los Angeles County Bar Association
Cannabis Regulatory Counsel
Acted as overseeing California cannabis regulatory counsel to Harvest Health & Recreation, Inc., one of the largest multi-state operators in the United States, in connection with the acquisition of California licensed entities, advising on deal structure and disclosures

Acted as overseeing California cannabis regulatory counsel to TILT Holdings Inc. in connection with its acquisition of Blackbird Holdings Corp., a distribution company providing logistics operations and software solutions for each touchpoint in the cannabis supply chain, for approximately US$40 million, consisting of US$12M cash and 11,090,453 shares of TILT, in one of the earliest ownership "transitions" under the Bureau of Cannabis Control permanent regulations.

Acted as overseeing California counsel to Canaccord Genuity, LLC in a review of California assets.

Oversaw the transition of numerous nonprofit entities operating under California's Proposition 215 to for-profit entities, including analysis of patient member rights and ownership disputes.

Represents a leading live entertainment conglomerate in forays into cannabis and hemp partnerships, collaborations and festival presence.

Represents multiple device makers on plans to enter the California cannabis market and national expansion, including advertising parameters, banking matters, and the status of state legislation.

Represents numerous California cannabis businesses with licensing strategy on state and national level, including national expansion via intellectual property licensing.

Represents numerous private investors in connection with regulatory and corporate due diligence.

Provided numerous regulatory opinions to underwriters and auditors regarding the state-legal activities of direct and ancillary cannabis companies.

Advises national and international law firms on California hemp and cannabis regulatory matters.
Mergers & Acquisitions
Handled the purchase and sale of numerous cannabis business licenses in California, advising on both local and state ownership transition and agreement terms.

Represented investment funds, public companies, and family offices on compliance with ownership and disclosure requirements in California.

Represented multiple publicly listed companies in connection with its acquisitions of a licensed distributor and a licensed manufacturer in California.
Commercial Contracts, Licensing & General Corporate Matters
Represented numerous clients in the formation of social equity business structures under Los Angeles, San Francisco and Oakland regulations.

Represented numerous clients in connection with the formation of direct and ancillary cannabis businesses.

Represented numerous clients in corporate reorganizations related to conversion from nonprofit to for-profit regulatory regimes.

Represented Hall of Flowers in obtaining the first 'business to business' cannabis temporary event license- the second cannabis temporary event ever permitted under MAUCRSA.

Advises numerous brands on structuring California contract manufacturing and packaging relationships in accordance with Regulation 5032(b) parameters.

Assisted with structuring for-profit management companies for nonprofit cannabis dispensaries with cannabis-related services, including agreements and intellectual property licensing.

Represents cannabis clients on real estate and zoning matters and advised landlords and tenants with leases for cannabis retail, manufacturing, distribution, and cultivation facilities.

Represented high profile entertainers in connection with the launch of branded products.

Represented leading cannabis brands in intellectual property licensing and contract manufacturing agreements.

Represented manufacturers in contract manufacturing, supply, licensing, and distribution agreements.
Local Government & Policy
Assisted the City of Santa Rosa with the development of comprehensive cannabis ordinances.

Provided legal support to Southern California Coalition cannabis policy efforts in the City of Los Angeles.

Drafted model ordinances and white papers on behalf of cannabis industry leaders to proactively engage with local government officials in furtherance of new or expanded licensing opportunities.

Oversaw merit-based local licensing project teams in successful application rounds in numerous California jurisdictions, including West Hollywood, Culver City and Pasadena.

Supported Calaveras Cannabis Alliance in the development of a comprehensive cultivation licensing regime in Calaveras County.
Publications
Insights
External Publications
Books
Events
Speaker, Vicente LLP, "Special Briefing on Cannabis Federal Scheduling Reform," Online, October 04, 2023
Speaker, Vicente LLP, "Asset-Light Strategies to Boost Cannabis Business Growth," Online, April 27, 2023
Speaker, Vicente Sederberg LLP, "[Webinar] California Cannabis Regulatory Update," Online, November 09, 2022
Speaker, Cannabis M&A Summit, "Creating Deal Terms, Contracts, Equity & Licenses," San Francisco, June 22, 2022
Speaker, Practising Law Institute - Cannabis: Business Fundamentals 2022, "The Current Legal Cannabis Landscape: An Overview and Comparative Study," San Francisco, April 12, 2022
Speaker, Vicente Sederberg LLP, "Cannabis Real Estate Considerations," Webinar, November 04, 2021
Speaker, Los Angeles County Bar Association Cannabis Section, "California Cannabis 2.0: Reviewing the New Dept. of Cannabis Control Regulations," Online, October 14, 2021
Speaker, Vicente Sederberg LLP, "California Cannabis Packaging and Labeling Compliance," Webinar, September 15, 2020
Speaker, Vicente Sederberg LLP, "Cannabis Mergers & Acquisitions," Webinar, September 10, 2020
Speaker, CannaLAVA , "Women in Cannabis," Webinar, August 20, 2020
Speaker, Coronavirus and Cannabis with Vicente Sederberg and Burns & Levinson, "Coast-to-Coast Regulatory Update," Webinar, March 27, 2020
Speaker, Tax Practice Pro, "2020 Taxation of the Legal Cannabis Industry Super Conference," , January 16, 2020
Speaker, San Francisco Bar Association , "Cannabis M&A Transaction Primer," San Francisco , October 30, 2019
Speaker, NCIA California Cannabis Business Conference, "All Eyes on California: Exploring Recent Regulatory Changes and Correlating Market Dynamics," Long Beach, October 08, 2019
Speaker, DCN Legal & Legislative Day, "Advertising for CBD, Hemp and Cannabis - What are the Legal and Regulatory Considerations for Premium Publishers?," Washington D.C., June 12, 2019
Speaker, California Bankruptcy Forum, "Fly Me to the Moon: Are Bankruptcies and Receiverships Jointly Avaialble to the Cannabis Industry?," Palm Springs, May 17, 2019
Speaker, Hall of Flowers, "Creating a Brand Without Cultivation: White Labeling Laws in 2019," Los Angeles, May 01, 2019
Speaker, Cannabis Cover LA, "Cannabis and Commercial Insurance," Los Angeles, May 23, 2018